Corteza Cork Cooler

Corteza cork cooler is a picnic basket with optimal depth to take dishes and food with you. The basket is insulated, ideal for storing fresh produce. It is hollow inside in order to enhance the thermal qualities of the material.
The detail of the handles is borrowed from leather goods aesthetics and techniques.

→ Process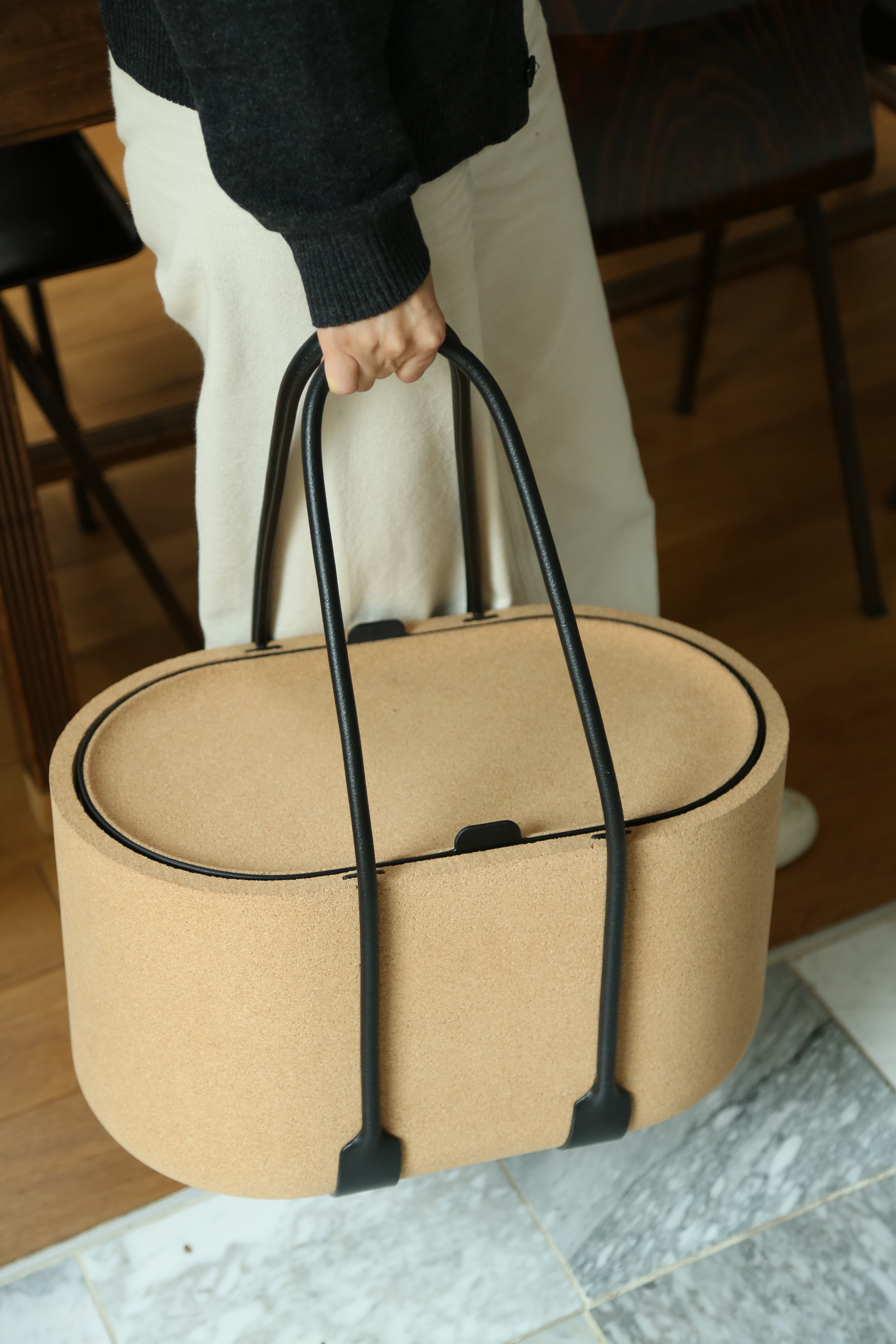 Giro
Giro is a small turned wood ladder. It is a hybrid object that can also be used as a step stool, a side table or a valet.
The formal language of the object is directly linked to the fabrication method of turned wood but with this new take on the ancient technique a modern aesthetic is sought.
→ Process
Desvres coffee table
The Desvres porcelain coffee table seeks to enhance the diversity and possible effects through the use of glazes: matte, glossy, crackled ...
Inspired by the plates with ornamented rims, the pattern is no longer figurative, but keeps the presence of the craftmen's hand. The simple shape of the object and its soft curves highlight the beauty and depth of the enamels.
→ Process
Exfoliation Brushes
The shape of the cork cells and its composition allow it to gently remove dead skin cells. It is a very good exfoliant, particularly suitable for sensitive skin.
In addition, cork reduces hyperpigmentation thanks to suberin, a molecule found in this material.
These brushes aim to bring this natural material back into the world of skincare and cosmetics, making use of its texture, hypoallergenic and antimicrobial qualities..
→ Process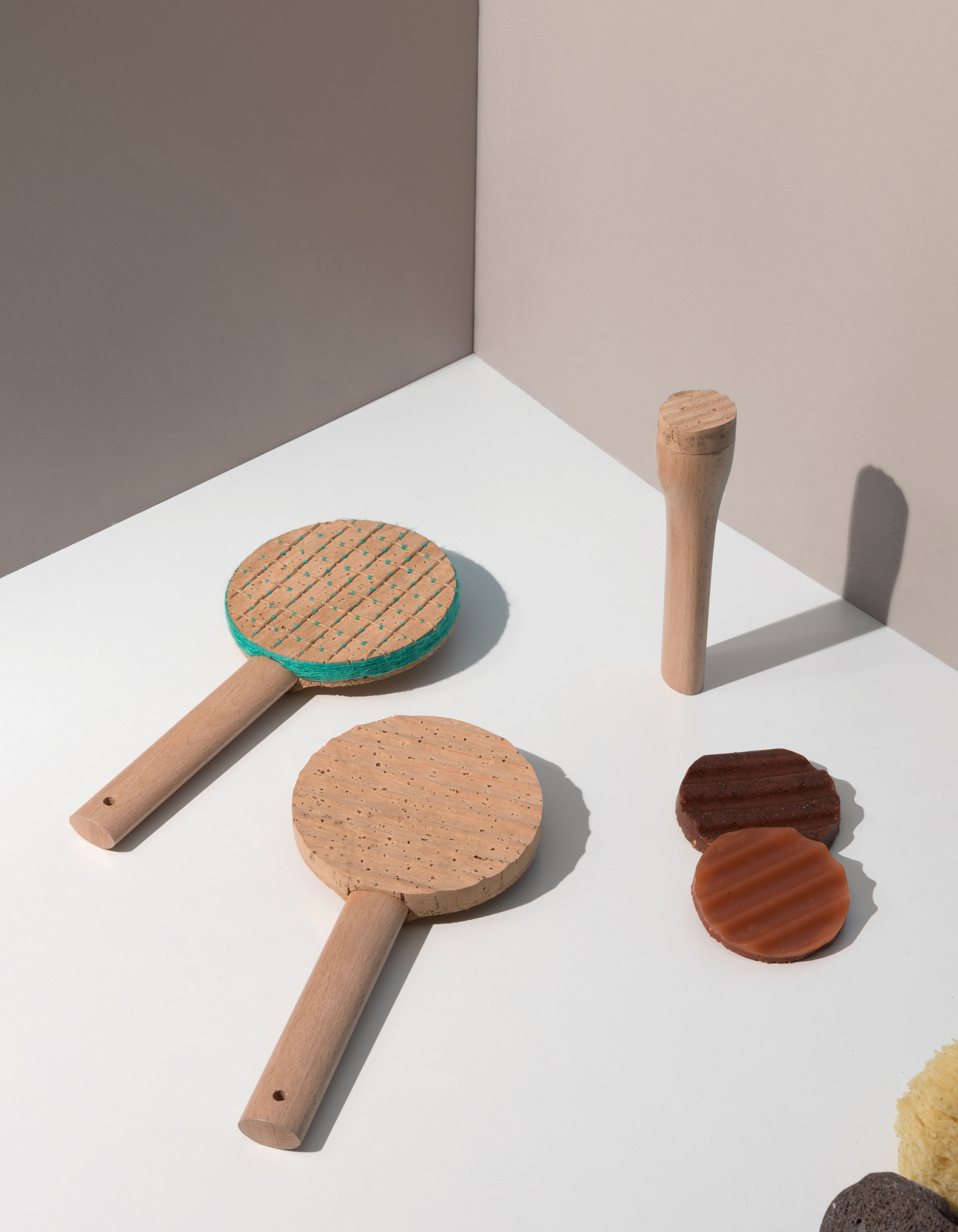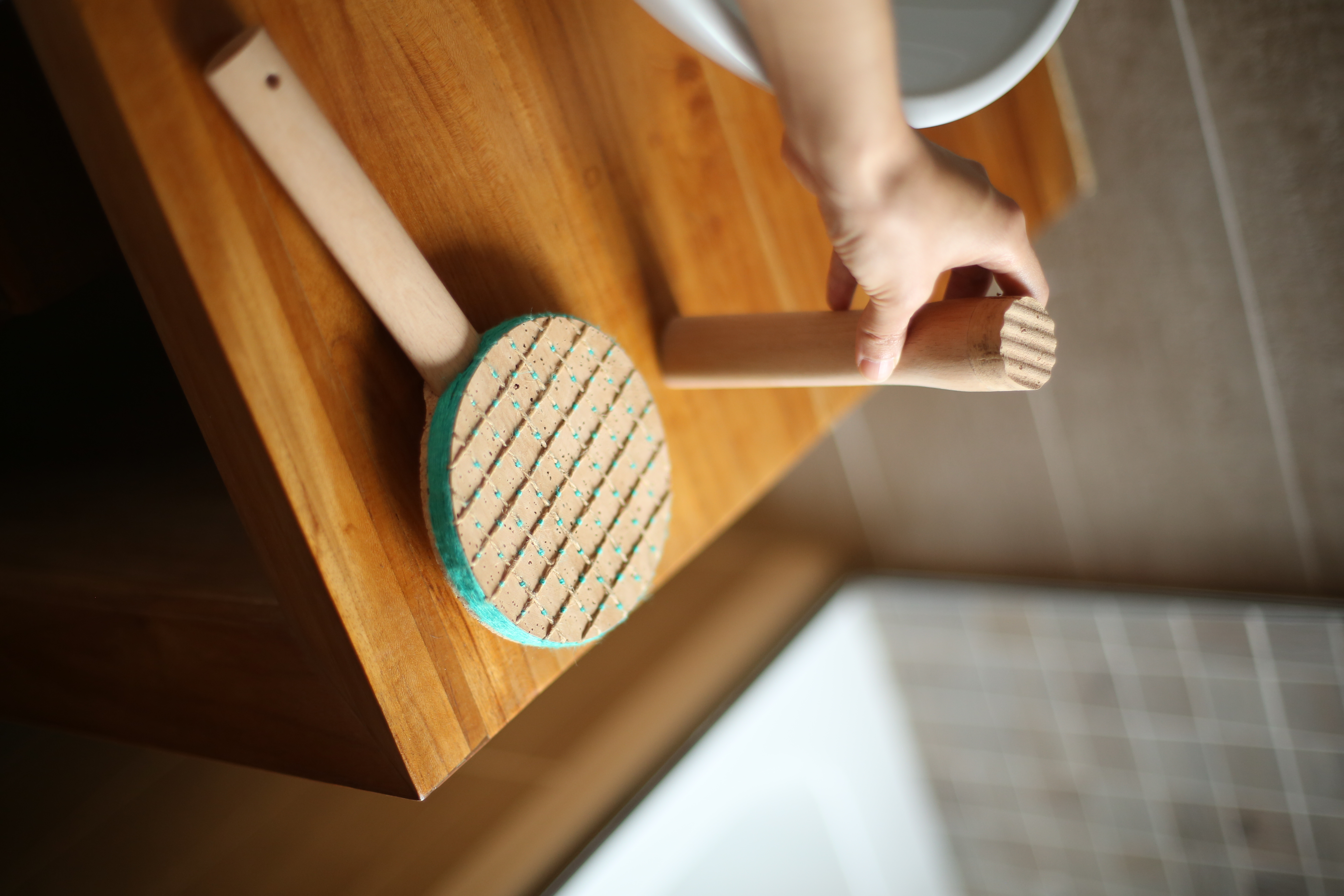 BadeyaFor
La Fabrique Nomade
Carpenter : Yaya Sangare
Photo :
@nicolasdupasquier
"Badeya" means brotherhood in Malinké.
Yaya's memories of meals close to the ground with his family in the Ivory Coast were the starting point for our project. These moments of gathering, eating and sharing were the source of inspiration.
Badeya is a stool, made of oak and acacia. Its shape and simple assembly can also be used for a bench version. Stool and bench invite to sit down and offer a place of meeting, discussion and social idealism.
→ Process